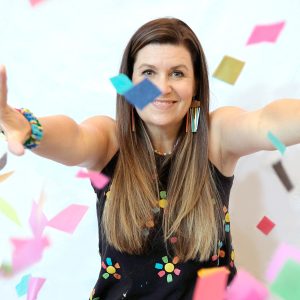 Todays guest is Kelli Caldwell or other wise known by the smallest in the room, Kelli Welli.
Her take on not only music for children but life itself seems to find itself in a style and messaging that is desperately unique and places her very much on her own pedestal, unmatched by other artists. It is heartening and it is a true testament to what happens when you listen to children rather than suggest what children should listen to.
So sit back, grab a coffee and be swept up in the love.
Podcast: Play in new window | Download