Freecycle Early Learning Community (Sydney)
Id like to introduce to the Freecycle group, Early Learning Community Sydney. A great way for us as early Childhood Educators to share ideas, resources and build our community.
We are in an industry notoriously hard up for cash. However with Freecycle Early Learning Community, Sydney. We can help where we can and we can ask for the help we may need. A place for us to exchange the things we may not need but others may be in search for.
To be involved head along to Freecycle to join.
Looking forward to having you.
Benny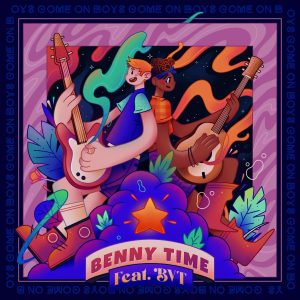 New Single - Come on Boys
New single out now. I have a new song. 'Come on Boys'. It was originally meant to appear on the album Benny and Friends, however was pulled at the last minute as I felt it didn't quite fit in the same batch of songs as the others. So it's been sitting quietly dormant waiting for its moment. It was essentially the last song Michael McGlynn and I worked on before he passed and in true Mike genius fashion he said, 'Benny i have an idea' and he did. It began with bringing in
Bernie Van Tiel
to add a verse, a verse that really essentially became the song. It also is entirely beatboxed by BVT, also another Michael McGlynn amazing call which he won over a series of coin tosses. I miss him desperately, not least for his amazing friendship but just how talented he was as a producer and his ability to bring out the best in me and it hurts to know what I have lost. Mike never understood why i chose to hold back the track but over time he appreciated it and got excited about what it could mean when released. And that was Mike. This kind of grief is new to me but i guess one accepts that the hole is never filled and thats good to know, For Mike has earned a place that isn't fillable. And that makes me glad. There is no risk of forgetting him. Anyway Mike, the song is coming out my friend and you introduced me to BVT, someone insurmountably cooler than me but someone who understood the song and has made it as strong as it is. "After I was approached to put down a verse on 'Come on Boys', I felt a responsibility to share a perspective based around empathy and understanding. I wanted to focus on helping young boys understand their own feelings as well as others. It was an honour to be part of something that has the intentions and potential to change the way we treat each other" Hear it here on
Spotify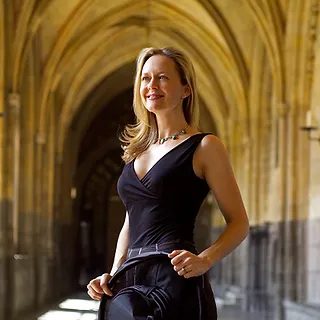 Susie Tallman, Nestled between the new and the old
As Children's performers. We often put our hearts and souls into the notion of being child inclusive. Its something we all strive for, but then occasionally, someone comes along which reminds us of what it actually really means. What it means to put children front and centre of what you do. This does not measn Lyrically or musically but physically, realising that the music you create needs to have children literally reflected back at them.
Todays guest acknowledged this right form [...]View More
---
I'm on Instagram
I'm on Facebook